An American Beauty
ASSOC. ARTISTS OF PITTSBURGH'S ANNUAL
CARNEGIE MUSEUM OF ART
Chitra
This expressionistic painting of the artist's friend has
been in several JURIED COMPETITIONS including
the Westmoreland Museum of Art and
the Southern Alleghenies Museum of Art.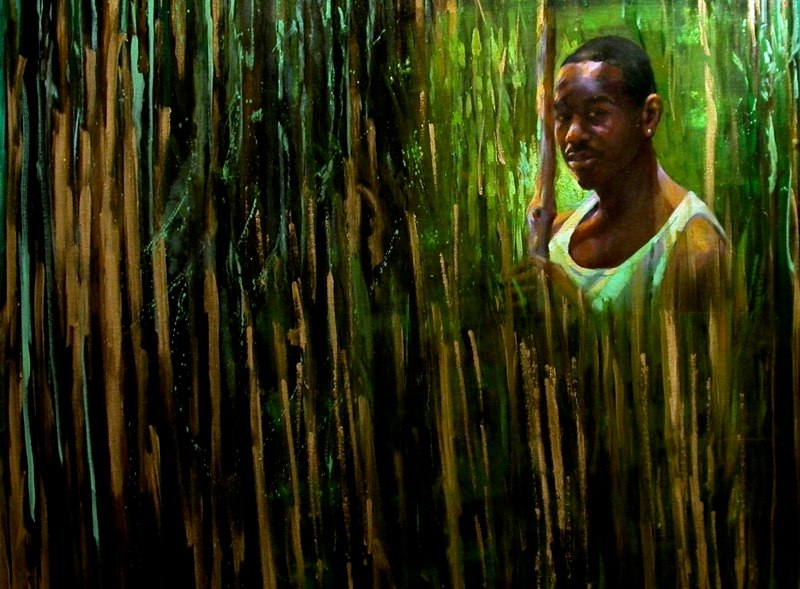 Ancestors
First Place Award - National Art Competition
DIMENSIONS EXHIBIT ~ WINSTON-SALEM, N.C.
JUROR: Curator of the Folk Art Museum, NYC
Collection of the artist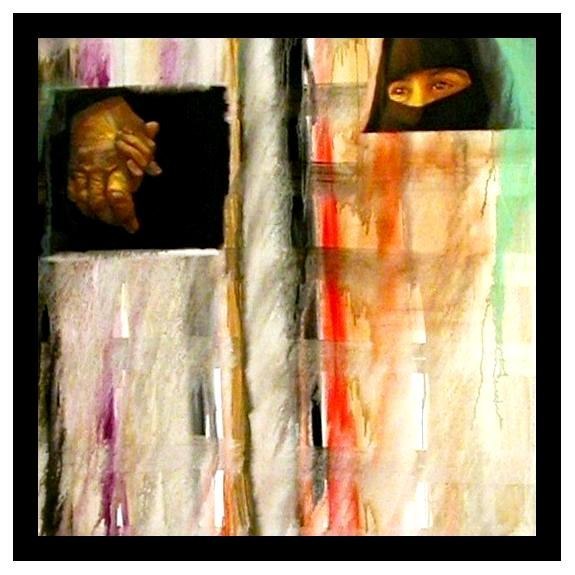 Solitary
COLLABORATIVE PAINTING WITH
POET HUANG XIANG
HX spent time in a Chinese prison for his poetry on
human rights. Solitary confinement meant being in a
box too small to stand, lay down...
almost to sit down.
SYLVIA WALD / PO KIM GALLERY, NYC
AUDREY HOPE SHIRK AWARD (NAWA)
Thomacine Soaring Eagle
Tomi's family co-founded the Council of the
Three Rivers American Indian Center in the
early 20th C. in Pittsburgh. They began serving
the American Indian community and now serve
thousands in need of all ethnicities.
Part of the proceeds will go to CONTRAIC.